If you were anywhere on Nordonia Facebook during the COVID-19 lockdown or 2021 school board election, you probably remember seeing comments from John Spencer. Spencer could be found in ALL of the Nordonia groups complaining about mask mandates, slandering school board candidates, and asking for people's scrap metal. He was also fond of leaving bad reviews for school board member's businesses, and was often found on the Superintendent's page… heckling him during his live streams, as he read books to children during Covid lockdown. Spencer was an absolute MENACE to the Nordonia Hills area.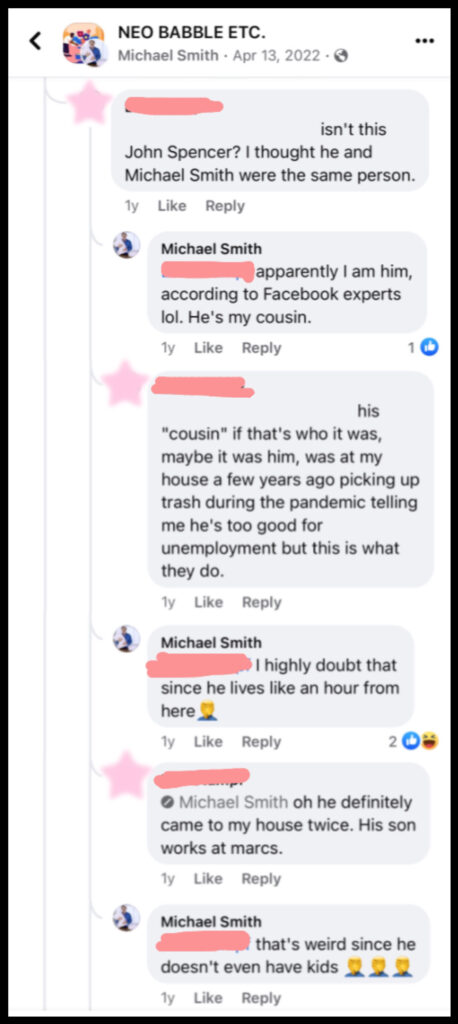 Spencer frequently had conversations with all of the usual suspects who do nothing but complain about our schools, and oddly enough, have a lot to say about "fake" profiles. Dana Elizabeth, Sabrina Sabrina, Michelle Marie, Vickie Drazil, Monica Maio Gallagher, Joseph Scherma, Mary Elizabeth Fuerst Perotti, Jessica "Sunny" Thomas, Michael Smith, etc., have all had conversations with this man. None of them knew the truth about John Spencer's identity, though… except for Michael Smith, who claimed in April of 2022 that John Spencer was his child-free cousin who lived an hour away.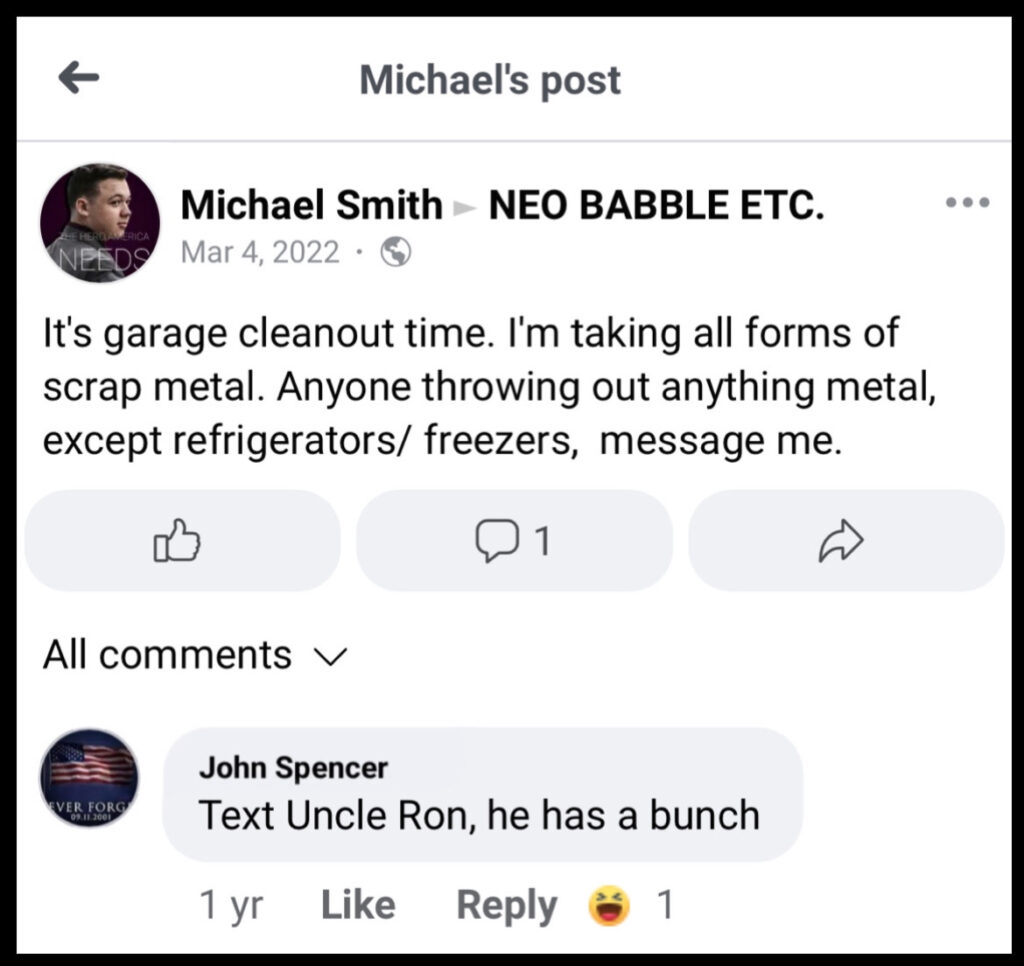 Smith often had conversations with his "cousin", where they'd joke about fake profiles and people talking to themselves, give each other tips about which of their family members had good scrap metal, and other miscellaneous topics.
There was a lot that didn't add up about Smith's claims though. Not only did Spencer post mercilessly about Nordonia schools while "living an hour away", but he sold tons of items on Nordonia's buy/sell/trade pages. He mentioned his child on more than one occasion and stated that he's lived here at least 4 years. He claimed he goes to every Nordonia School Board meeting. And, much like Smith, he posted FREQUENTLY asking for people's scrap metal.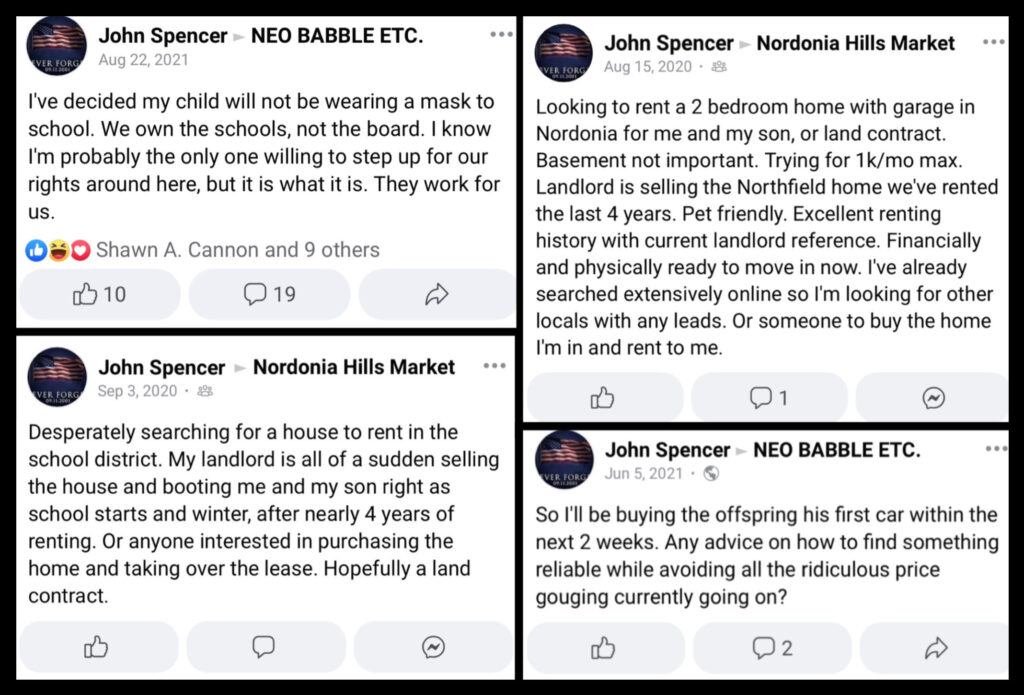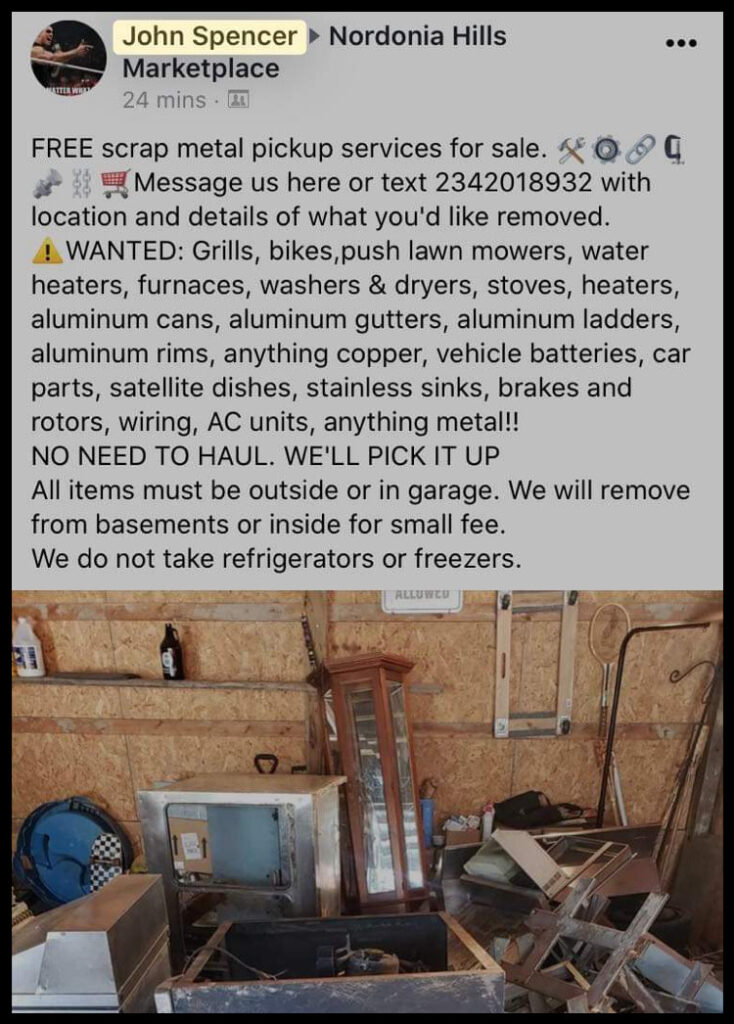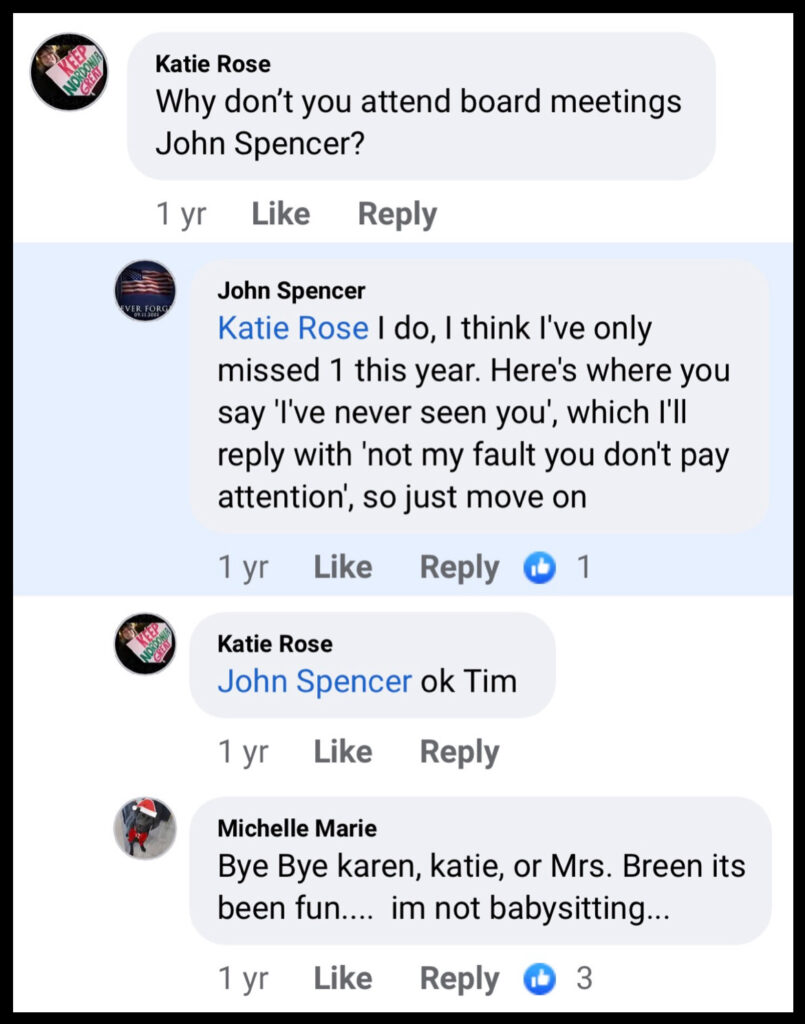 Now, you might have been asking yourself, "why would a non-resident who lives an hour away, has no children and makes his living picking up other people's trash, be attending all of Nordonia's school board meetings?" Obviously, John Spencer being Michael Smith's cousin was a lie, and it was getting very difficult for Smith to keep all of his lies and details about what he'd been sharing straight. The John Spencer account got quieter for a while.
---
After stepping down as admin of "The Nordonia News" and turning the page over to Gregg Liederbach (who did nothing with it), Michael Smith was added back as the admin a little over a month later. Michael Smith was now "Smith Michael", a new account… or so everyone thought. This "new" account turned out to be none other than the account that had formerly been known as John Spencer. In his typical inept fashion, Smith forgot to delete any of the old posts he made as Spencer. Here are some examples of how comments and posts looked back then compared to how they look now: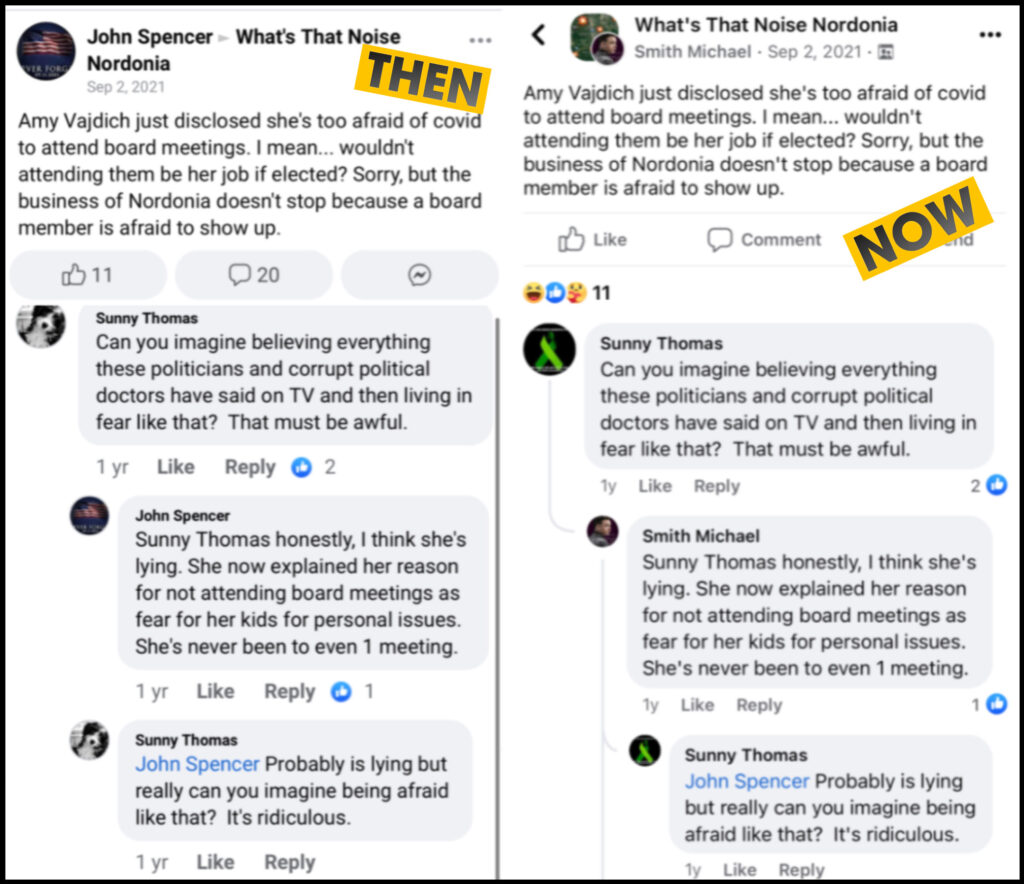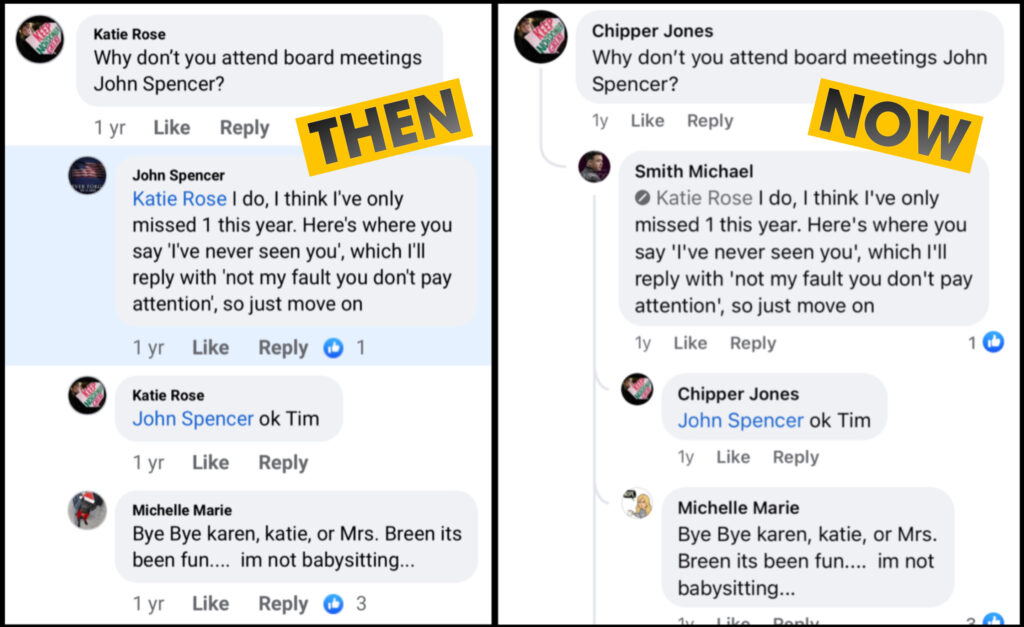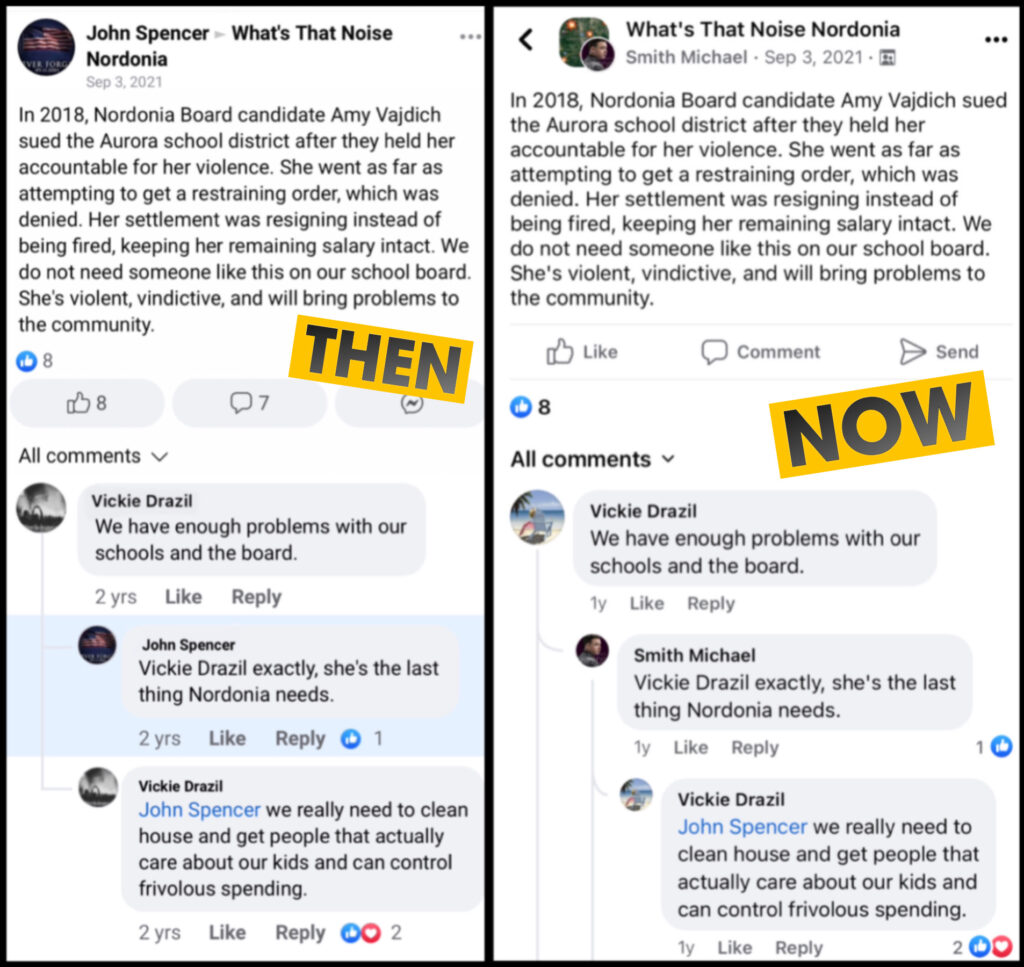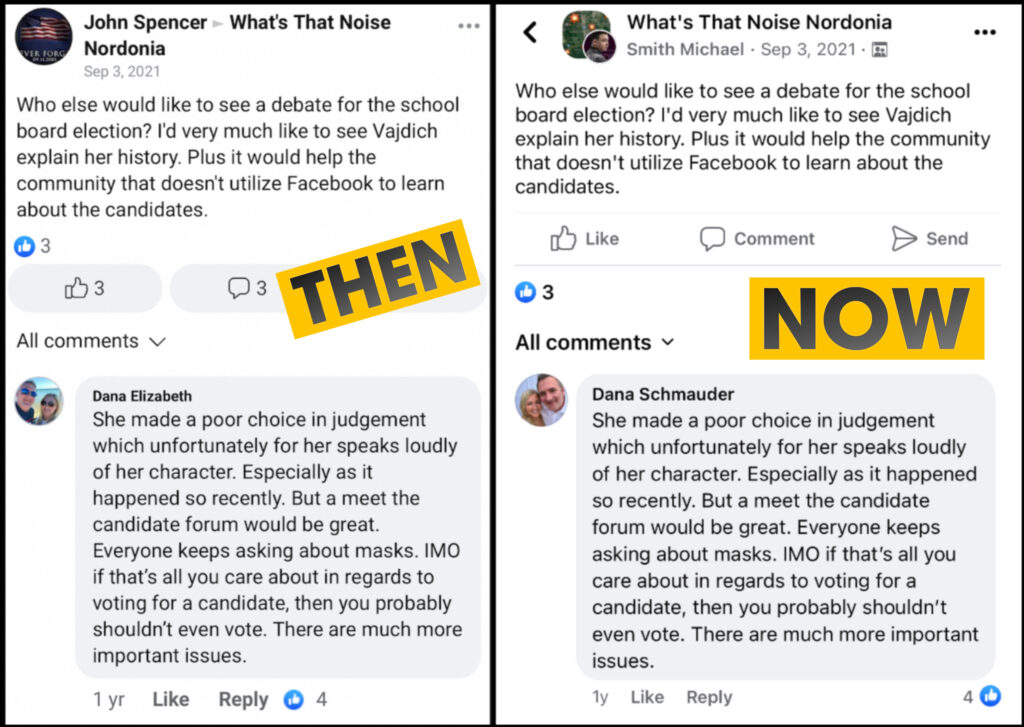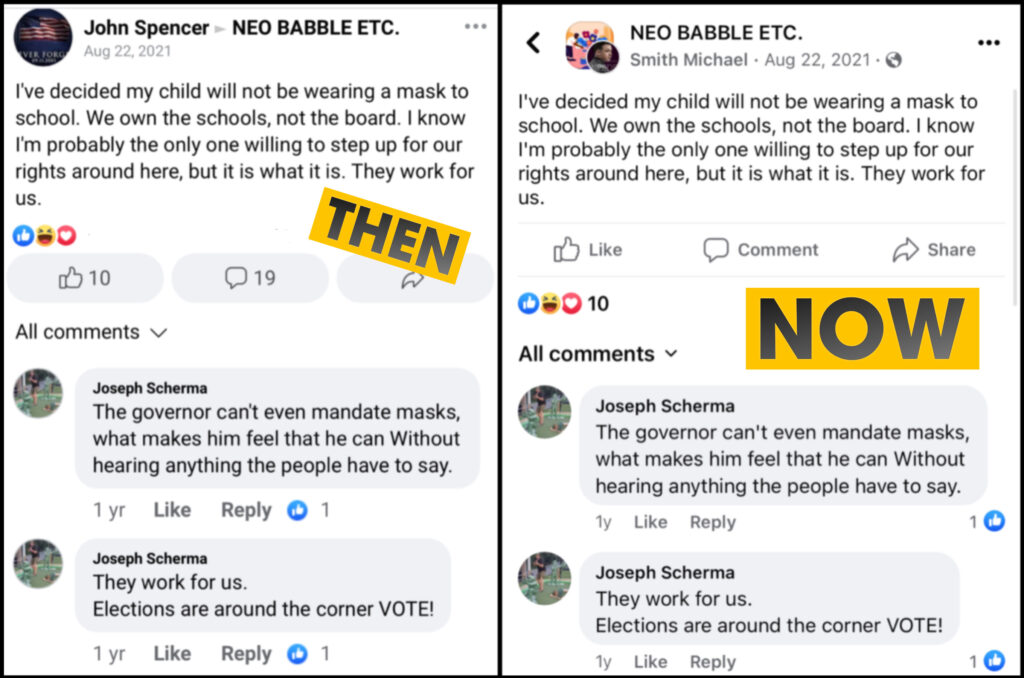 ---
So, it would seem that yet again, as always with Smith and his friends, the rules (and sometimes the laws) are for everyone else, but not for them. They will shame you for having an account with your middle name instead of your last name, or for protecting your identity from malicious people like Michael Smith who will doxx you for disagreeing with him, but when he does it to further his narrative it's absolutely fine with them.
Smith's hypocrisy and lies know no bounds. He and all of his page followers (who have ALL had conversations with Spencer at some point) regularly comment about how they don't trust anyone who uses "fake" profiles, would try to doxx them, as well as use many other choice words about them. Here are some examples, featuring many of the people shown above, and even some from Smith himself: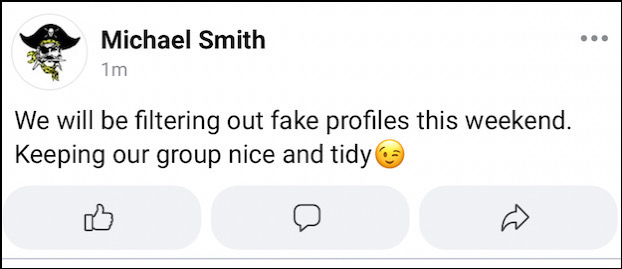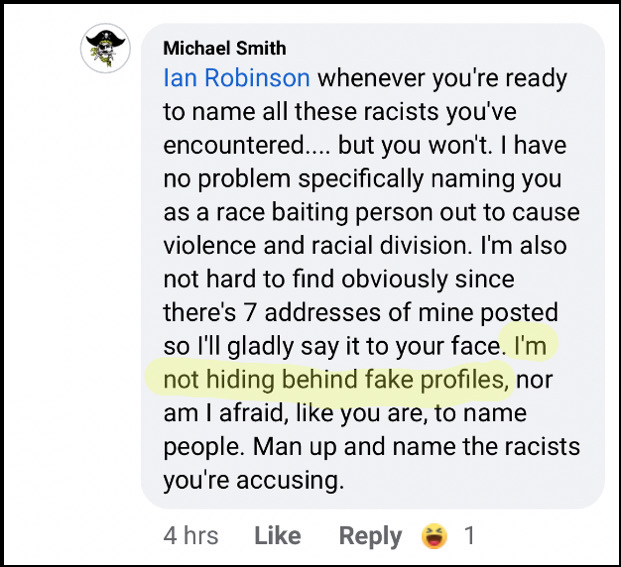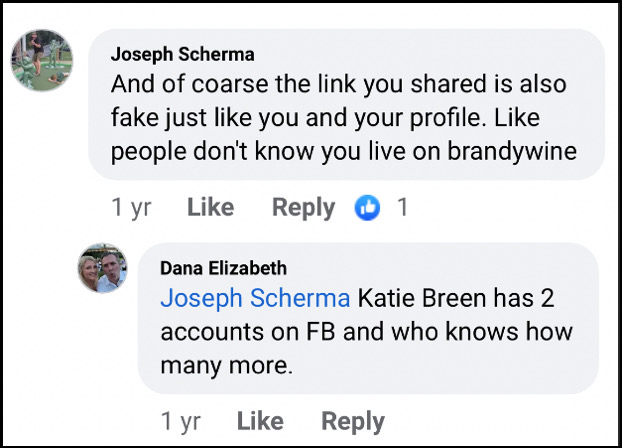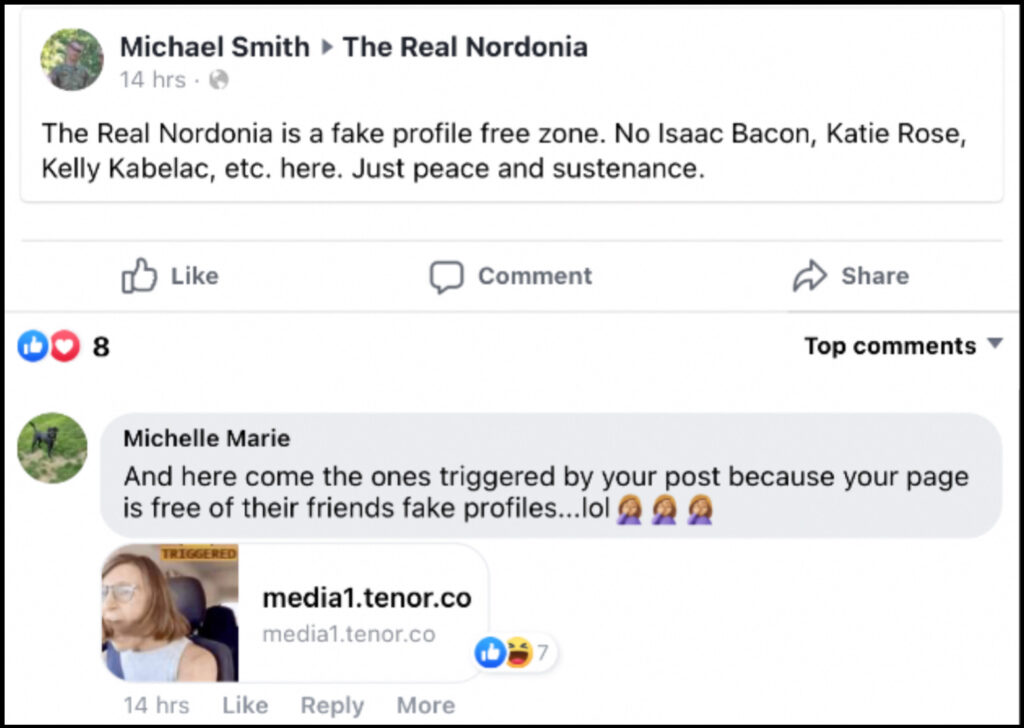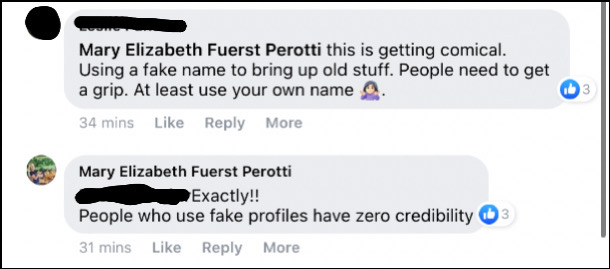 ---
It's about time we stop giving this low life grifter a platform. It's beyond evident that Smith is doing the work for someone else, it's time that that person steps up and speaks for themself. Mike has been a great patsy for a few years now, but the person with the real ambition should just take over the reigns at this point and let Mike get back to scrapping. That school board election is fast approaching and you can be assured that a past loser is throwing his hat in again.
As of press time, all of John Spencer's old posts are still available to view for those who want a good laugh. There's a LOT more than what we posted, including the following gems of him talking to himself.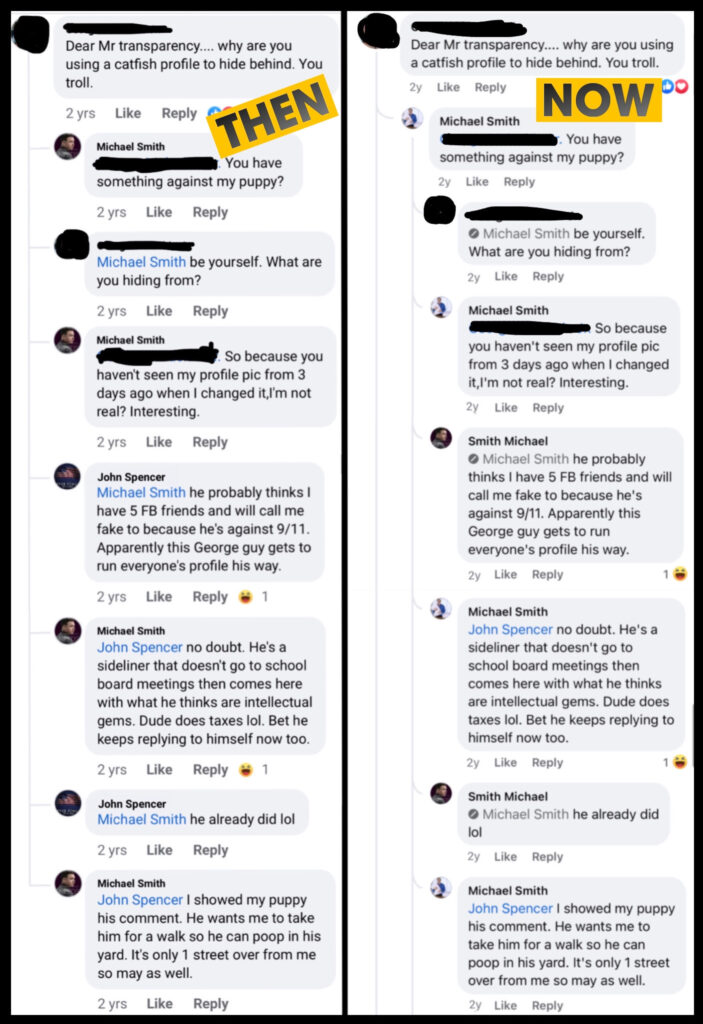 In the event Smith deletes all of his old posts, we're also including this video of what happens when you click on the "John Spencer" tag, for one more final layer of proof for any remaining non-believers.
We'd like to take a moment to thank everyone who contributed screenshots to this blog post, but most of all we'd like to thank Michael Smith for always being inadequate. Hats off to you Mike!