It's been a wild week here in the Nordonia Hills social media world! Lots of censorship is already happening so early in the election season. Let's get into it!
Tim Ellis' Friends Censoring Nextdoor App
One of our loyal helpers has been branching out to the Nextdoor app to help keep voters informed by sharing our petition, and our post about how school board candidate Tim Ellis cost Sagamore Hills taxpayers $650k by abusing his power as a police officer.
For those of you who don't know, Nextdoor is a platform similar to Facebook, except it is moderated by select community members who are given voting privileges allowing them to decide to remove or keep something that's been reported. One of the neighborhood reviewers happens to be former "The Nordonia News" admin, and good friend of both Michael Smith and Tim Ellis: Dana DiPenti.
Dana has been relentlessly reporting any post that shares the truth about her close friend Ellis, even though these posts do not break the platform's rules. She reports them for various different reasons, saying they are "disrespectful", "public shaming", or "spam", just to list a few. Since Dana is one of the neighborhood reviewers, that means she then gets the option to vote to have the content removed. This seems a bit unethical to us, but we aren't surprised, it seems these folks are quite detached from their morals, ethics, and integrity.
Keep in mind, none of the posts that Dana has been reporting were actually disrespectful. The posts share links to the truth, and because of that she does not like them.
Here is a sample of the post in question that Dana and friends continuously and relentlessly reported for being "disrespectful":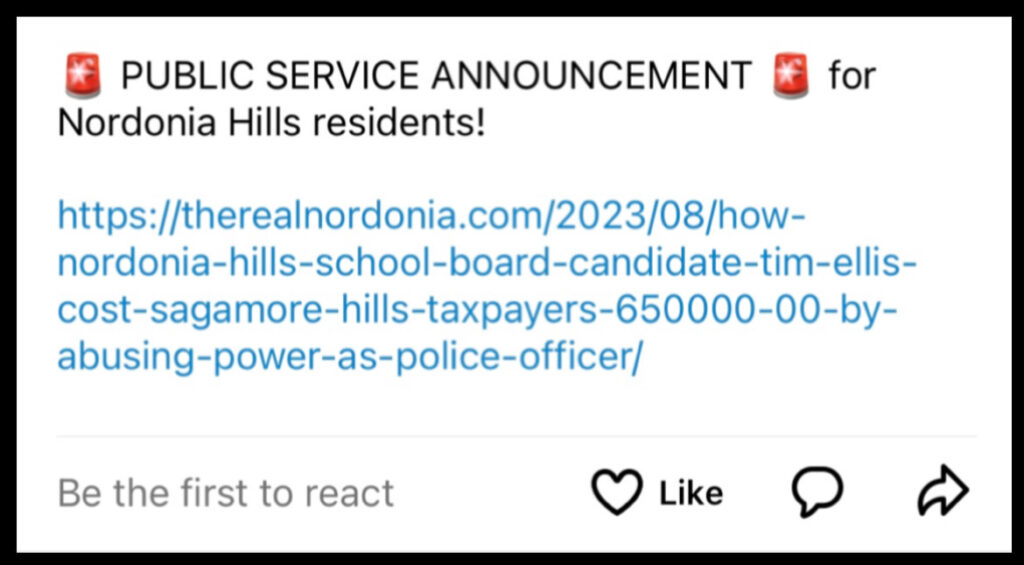 Now, let's take a look at some of Dana's comments she attached with her reports: (keep in mind, Dana is not aware that we can see this)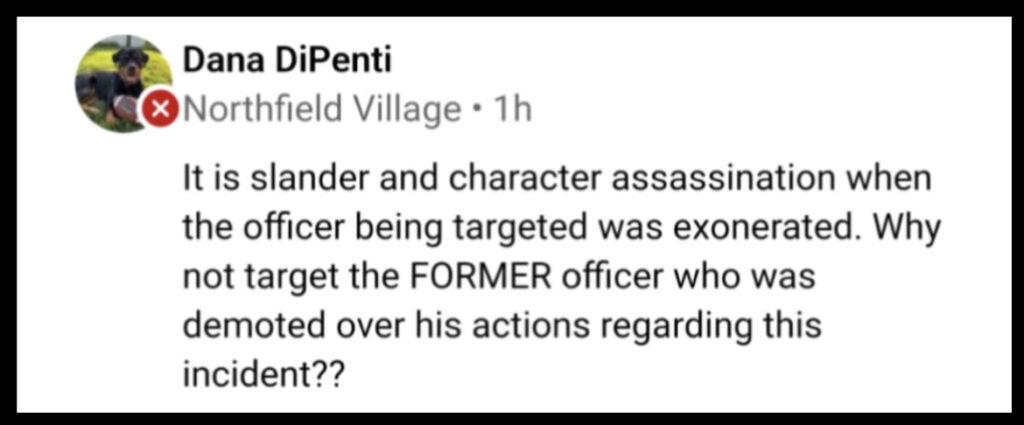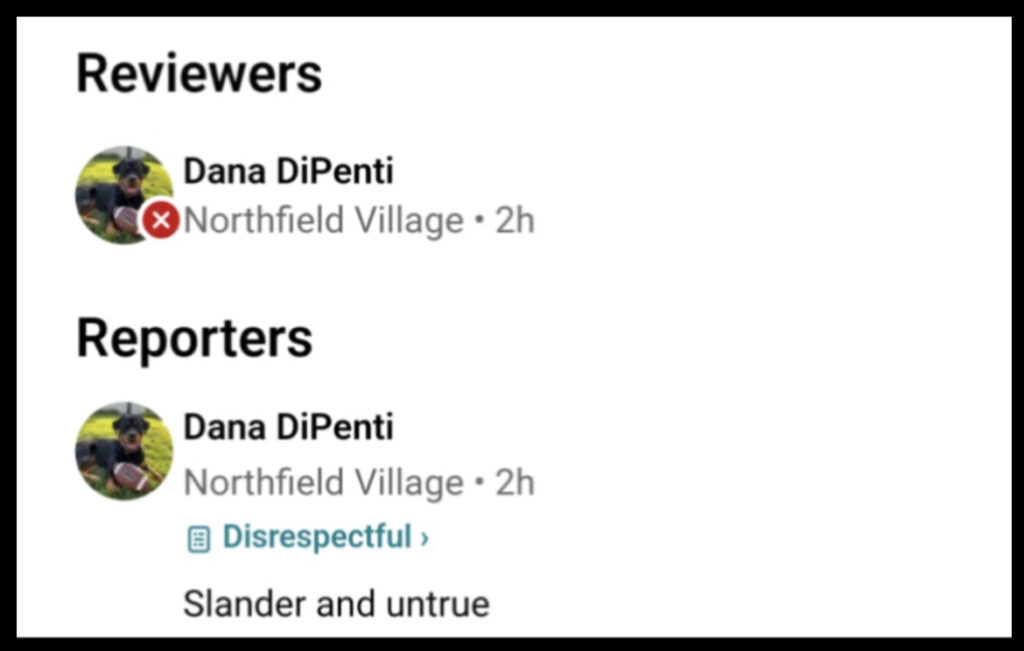 As we all know by now, none of the information linked is false, untrue, or slanderous like Dana says. The link in the original post cites all of its sources, which are legal court documents and news articles from 2007 and 2008. Dana is using that excuse as a way to abuse the Nextdoor rules by falsely reporting posts.
After a while, Dana recruited friends and family members to report the posts so that she could continue to abuse her reviewer privileges and vote to remove them. Her recruits included another one of Tim Ellis' close friends, Sabrina Pines (known as Sabrina Sabrina on Facebook), Mary Beth Perotti, Ellis' wife Kris, and even Dana's own mother! Well, probably Dana on her mom's account if we're being honest.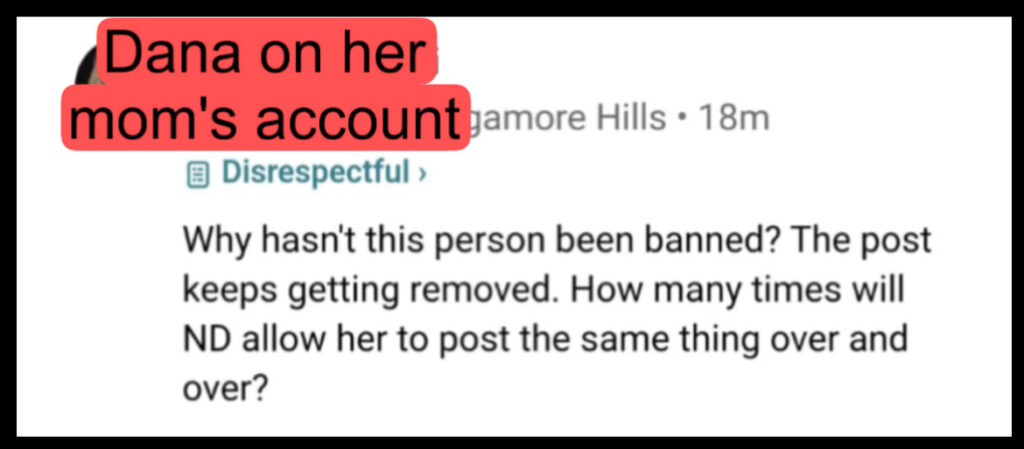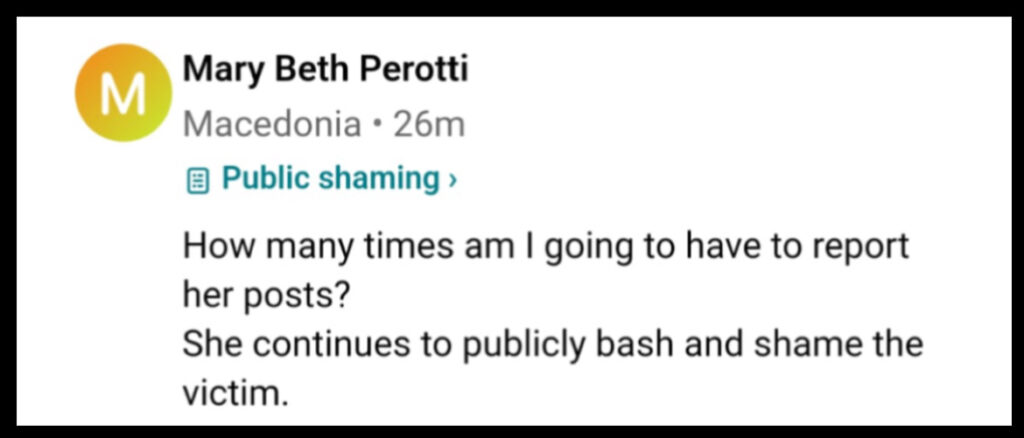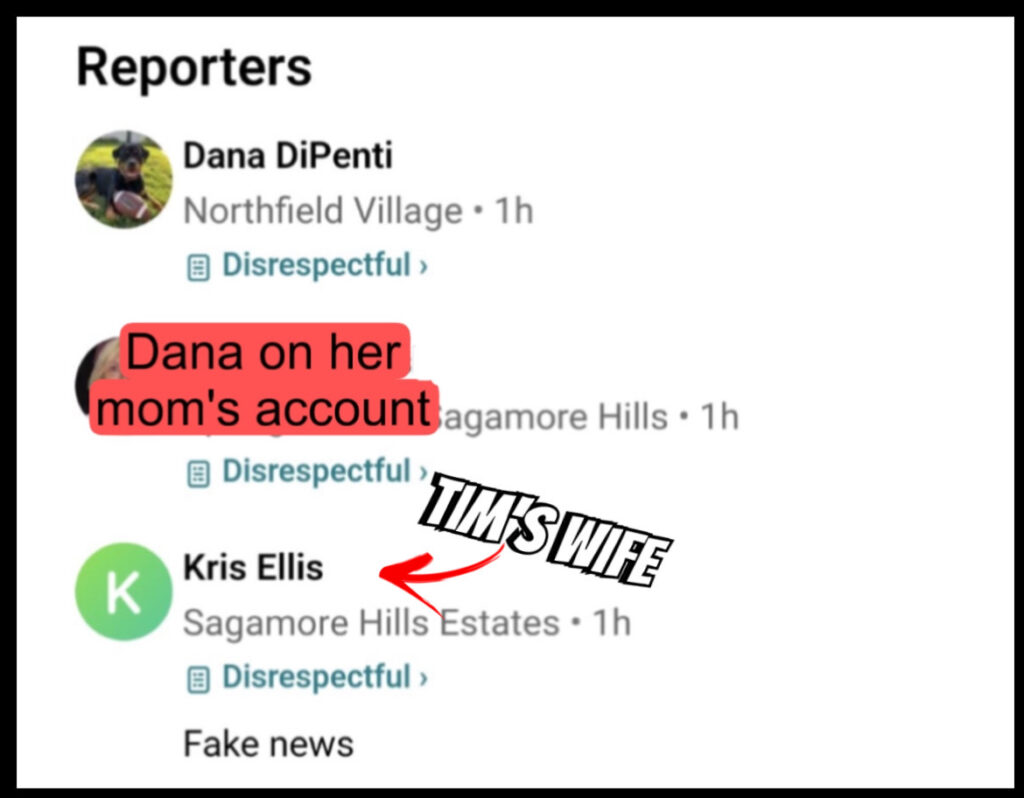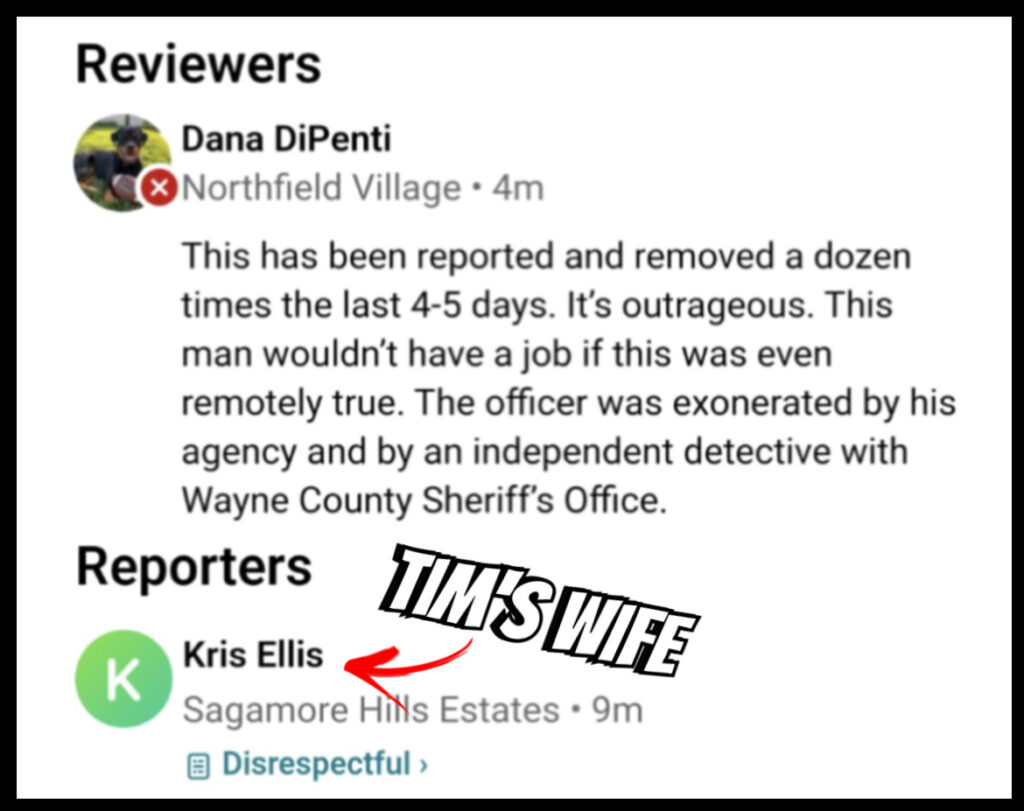 While Dana might be quiet about the election on social media this time around, there's no doubt that she is putting in tons of overtime behind the scenes to participate in shady activities such as trying to censor anything that shows who Tim Ellis really is. We really do think Tim should give her a raise!
---
Tim Ellis Mistakenly Allows Comments on His Facebook, Deletes Questions and Blocks Respectful Commenters and Nordonia Parents
If you've read anything about Tim Ellis' "vision" for being a school board member, you'd know a huge part of it is transparency… or so he claims. According to his website, he believes "transparency and accountability are crucial for rebuilding trust within the Nordonia Hills community. The necessary transparency involves openly sharing information."

Since announcing his campaign earlier in the month, Ellis has not allowed parents to comment and ask questions on his Facebook page. Lots of community members found that to be pretty ironic given his stance on transparency. He only allows questions to be submitted via e-mail, that he does not even reply to. Instead, he cherry picks which ones he will post to his "frequently asked questions" section on his website, so he can answer them there and retain full control.
Early in the week, Ellis posted a few posts on Facebook that allowed comments. Some community members took this as an opportunity to publicly ask him questions, since he has not offered anyone the opportunity to do so yet. There were a handful of respectful questions that asked about his plans, details about his vision, and even his PTA work.
Ellis promptly deleted every single comment, and blocked all but one of the parents who asked the questions. Some parents who didn't even ask questions also found themselves blocked from Ellis' page after this.
Take a look at some of the questions below, and see what got these parents blocked: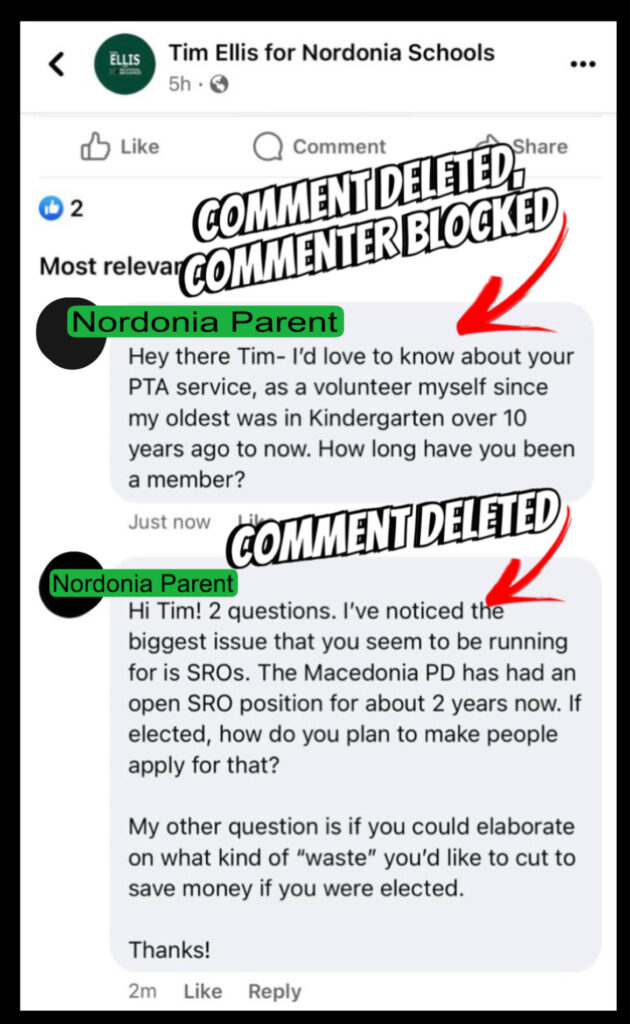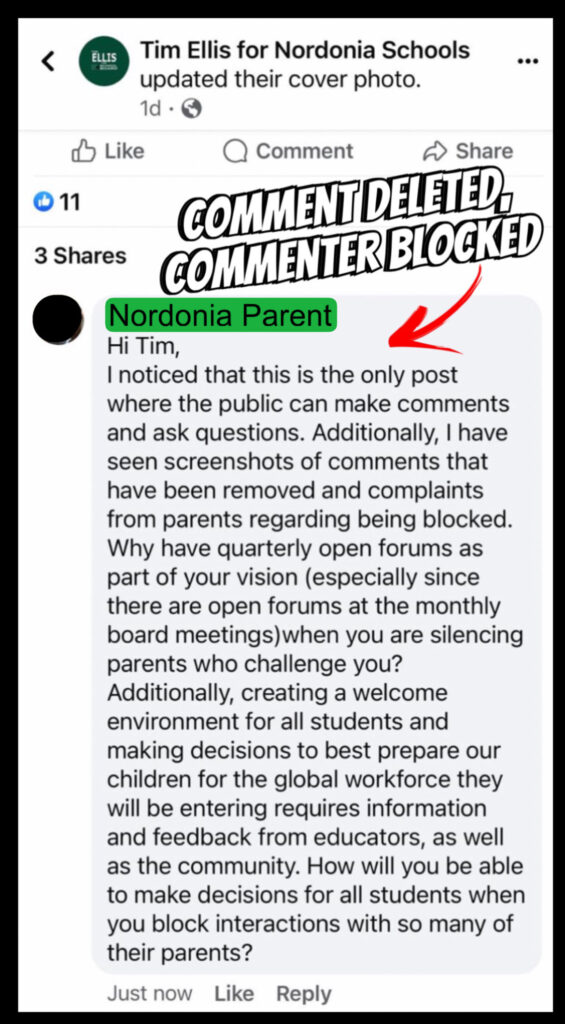 At this point, if Tim Ellis was elected and he did get his wish of quarterly open forums, would he even answer questions at them? Why preach transparency as one of your biggest goals if you can't answer simple, respectful questions from the people whose votes you are asking for? Things we would ask him, if he were accepting questions…
---
Tim Ellis Feels Entitled to Publicly Name Interim Superintendent After it is Announced to Staff Only
On Wednesday, the school board announced the name of the interim Superintendent to staff members at Nordonia's annual convocation day. Tim Ellis took this as an opportunity to post about it on his website, despite no school officials announcing it publicly yet.
While the administration can't stop staff from talking, this is problematic for a few reasons. Ellis already has a history of prodding staff members for information that he, a parent in the district and non-board member, should not know. This goes back to the 2021 election when Ellis was running for school board, and suddenly began putting in very specific public records requests relating to non-public district information that he was obviously given by a staff member. We will cover this story (with all of the proof) in the coming weeks.
The fact that Ellis feels entitled to post a huge announcement like that before it's official, shows how little he thinks of our district and the people in it. His rogue actions put our children and staff at risk because he does what HE thinks is best, rather than following processes and protocol. It's unethical and unprofessional. He is NOT an elected official. We, the community, have not chosen him to represent us, or keep us informed.
This has shown Ellis' true intentions: he's only in this for the power trip. If elected, will Ellis continue to leak information before it's supposed to be announced by the board? Will Ellis share the private information the board discusses in executive sessions, since he seems to think those should be public info? Hopefully, we don't find out.