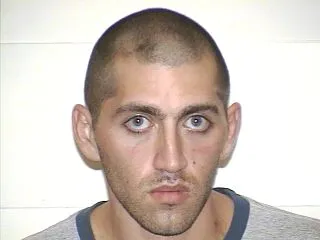 Upon entering the home, he discovered that his Playstation 2 ($250), Nintendo 64 ($150) and laptop ($1,500) were all missing, along with a computer sound card, video games, and controllers ($500).
Bill talked with his neighbors, who described a car being at the home earlier in the day that matched the description of Michael Smith's, who happened to be a recent friend-turned-enemy. Bill knew that Michael knows how to break into his house, as he observed him do it once when he locked himself out.
On August 25th, detectives arrived at Michael's (now 25 years old) mom's house, where he was living at the time. Michael was asked some questions about his whereabouts that day and denied being at Bill's house. He refused to cooperate and therefore was placed under arrest for felony invest., burglary.
Once at the station, Michael decided to cooperate and asked if would help him at all if he returned the stolen property. A written confession was taken from Michael (see below) where he admitted he sold the items to people in his neighborhood for $440.
The following day, Michael brought most of the stolen property, minus some video games he sold to The Exchange, to the Bedford Police Station. He was indicted on November 2nd, 2004, and arraigned on November 5th, 2004, where he pleaded not guilty. On December 29th, 2004, he retracted his not guilty plea, and entered a new plea of guilty to burglary, a second degree felony.
Join us on next week's blog, where we will discuss another burglary that Michael Smith committed concurrently to this one, and the subsequent prison sentence!